Booth & Cook was founded on providing valued legal service to the residents of Pasco County and our community. We take pride in giving back to the community through countless hours of community service and our involvement with many outstanding non-profit organizations.
We help our client's everyday with issues that face each and every one of our lives. From the tragedy of losing a loved one to the excitement of purchasing a new home and starting a family, we are here for you every step of the way. We nurture each and every client relationship, which has been the key to our continuing success.
Trinity: 3030 Starkey Blvd Suite 100, Trinity, FL 34655
Kristina made my challenging business purchase seem effortless. The entire process was based on protecting me as a business owner. I believe it was the best investment I've ever made for a lifetime of legal security. I highly recommend Kristina Hudson and Booth & Cook.

Jennie Long
Damien is very knowledgeable and he helped answer many questions I had regarding short sales. As a new realtor, his patience was very appreciated. Thanks!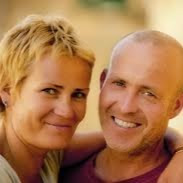 Jessica Rhodes